How about unplugging?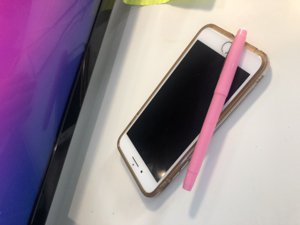 Well - a whole year has almost passed - I can't even believe it. I went back to look at my letters from the past year and I kept coming back to my word.
I pick a word for the year and 2021's word was "journey." I have done exactly that.
When I picked this specific word, my point was to keep myself detached from an outcome, which in my business is almost an impossibility, however, I decided to shift my attention from "end game" to middle game, and see what happened.
So, I am sure you are thinking - Rasa, how on earth are you thinking that you can't be concerned with the outcome of a sale?
I thought the same thing. I figured that if I am process focused, and if the journey is what we are working, then the outcome has a pretty good chance at turning out the way it should. Be present and be still. I will admit that this was not exactly the easiest for me, and I will also admit that I have had a few moments of a temper tantrum on behalf of my clients and I have, in true Rasa fashion, lost my cool. These moments this year were fewer and farther between than in years previous.
What DID occur…
"What you focus on expands." and expand it did. This team became better listeners. We became better advocates, we became better problem solvers, we began to anticipate challenges and we had better solutions. We got almost every transaction we touched to the closing table. We had no financing issues. We had no homeless sellers and we had extremely happy buyers. We succeeded because we unplugged from the outcome. We stayed in the present as advocates and agents for our people. We stood guard of the process not the outcome.
Folks, this is not about a commission check for us. Yes, we need to make a living, but our work is truly one of service and guidance. It is work that comes from being authentic and grateful.
Now as we all sit with 2022 in our sights, I am asking again for a new word. I need one that will truly empower and teach me and create an even better version of me than I was a year ago.
Blessings and thankful at this time of year. Shoot me a text with your word and why you are choosing it, and possibly even share what you think it will do for you!
Have a joyous and love filled Thanksgiving!